Dear performers, you might be a Band, a solo singer, a Magician, a Dancer, a Comedian an Actor or else; It is really easy to set up your own Artist profile with World Music Promotion! We would love to see you setting up your FREE profile on our web site. You just have to sign up and then when you are logged in you can click on "My Account" at any time to UPDATE your profile and advertise your shows, also for FREE! If you have any difficulties, you can pass your mouse onto the green

for information and guidance.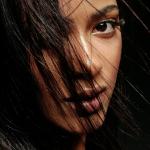 Name :
Rhian Benson
DOB :
10 Jan , 1977
Desc :
?One of today?s brightest new talents: mould-breaking music straight from the soul? - USA TODAY With the help of Denmark?s finest rising new star production duo, Jonas Rendbo and Daniel Fridell, Rh
more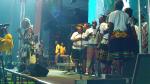 Name :
phumlani Banda
DOB :
01 Feb , 1979
Desc :
I M THE CO-FOUNDER OF G-TAZZ RECORDS AND ZULULAND GOSPEL CHOIR.I ALSO DOING EVENTS MANAGEMENT,ARTIST MANAGEMENT AND I M A MUSIC DIRECTOR.
more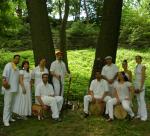 Name :
Alex LaSalle
DOB :
30 May , 1979
Desc :
Alma Moyo Afro-Puerto Rican Music Group was born in 2002 at a lively drum jam session at ?La Casita de Chema?, a community garden in the South Bronx. Founded by Alex LaSalle from Moca, Puerto Rico, Al
more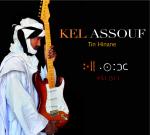 Name :
Anana Harouna
DOB :
01 Jan , 1976
Desc :
Kel Assouf, tuareg fusion music band from Brussels, is happy to announce the release of its first Album: ? Tin Hinane ?. The album is now for sale in Belgium, Netherlands and Luxembourg. It will soon
more
Name :
shailendra mishra
DOB :
07 Jan , 1974
Desc :
experience of teaching the art of indian hand drums(tabla) of more than 20 years.frequent performer and musican of repute.
more