Dear performers, you might be a Band, a solo singer, a Magician, a Dancer, a Comedian an Actor or else; It is really easy to set up your own Artist profile with World Music Promotion! We would love to see you setting up your FREE profile on our web site. You just have to sign up and then when you are logged in you can click on "My Account" at any time to UPDATE your profile and advertise your shows, also for FREE! If you have any difficulties, you can pass your mouse onto the green

for information and guidance.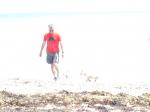 Name :
Eddie Lockwood
DOB :
06 Jan , 1958
Desc :
Self taught musician. Worked in cabaret,Pop,Rock bands as well as principal roles in musicals. Working in home studio and recording demos for publishing and promotion.
more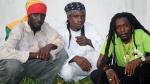 Name :
First Born
DOB :
12 Oct , 1997
Desc :
FIRST BORN - BIOGRAPHY
more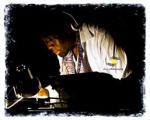 Name :
fabulu sasa
DOB :
05 Jun , 1976
Desc :
Honduran Born DJ, Pwhyte is a Bronx, NY resident by way of St. Vincent. He is the newest breed of Garifuna-American entertainers who specializes in Afro-Caribbean and Latin music from Merengue to Pu
more
Name :
Sara Bartolucci
DOB :
30 Nov , -0001
Desc :
more
Name :
Rana Farhan
DOB :
06 Jan , 1958
Desc :
Rumi meets Jazz, Blues and Beyond Iranian born singer Rana Farhan has found a way to sing the rich mystical poetry of Iran with the classic American sound of jazz and blues. Her ability to fuse the
more